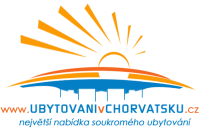 Podnadpis
The final evening of this years Croatian Miss election will be held in Ilirija Event venue Arsenal in Zadar, 26.9.2017. Girls will be presenting the latest collections of designers Lula - Lary, Ivana Jurić, AXA Fashion by Božica Juraković, Lamarpe, Galko, JO JO jewelery, Chantal, Hὄgl shoes, Royal Cotton and Borovo. The main designer of the evening will be Iggy Popović, who, in cooperation with Miss Croatia direction and Kutjevo factory made a humanitarian project "Let's Make Life" for Debra Association, and the future Miss Croatia will present its charity project called "Beauty with a Purpose" with Debra Association as well.
Region
Coordinates
Geolocation is 44.117689, 15.224382
Events list image
Highlited in events list
Podnadpis
Hotel Operations Weekend is the first hotel operations Festival organized in Europe. The main goal is to gather tourism and hotel middle management representatives from the entire region, to present global hotel operations trends and to ensure to participants great entertainment and networking. The global trends in hotel operations will be presented with encouragement to implement new products and services. The Festival's concept is directed to B2B business model development, participants networking and boosting quality of hotel business and services.
Region
Coordinates
Geolocation is 44.195182, 15.145565
28 Zář 2017
-
29 Zář 2017
Events list image
Highlited in events list
0
Odkaz
Podnadpis
Varoška fešta održava se tradicionalno u mjesecu rujnu, po svršetku glavne turističke sezone u organizaciji Turističke zajednice grada Zadra. Ove godine održat će se u petak, dana 22. rujna uz tradicionalno dobru spizu zadarskih ugostitelja i nastupe dalmatinskih klapa. Na glavnoj pozornici u nastupit će splitska klapa Iskon, a drugim ulicama i uličicama zadarske Varoši dobru atmosferu do 3 sata ujutro će održavati klape Bepo, David i Kantaduri, kao i Zadarski kantuni.
Region
Coordinates
Geolocation is 44.119371, 15.231365
Events list image
Podnadpis
The fourth edition of the Zadar Basketball Tournament will take place in Zadar, the Croatian city of basketball, from September 21st till September 24th. This is a unique opportunity for basketball lovers to see the most attractive basketball teams of the moment. Zadar Basketball Tournament has won the epithet of the best preseason tournament in Europe in a very short period. The reasons for this are not only the teams that participate on it, but also the organization which by the word of all participants is at the level of major international competitions.
Region
Coordinates
Geolocation is 44.119591, 15.245478
21 Zář 2017
-
24 Zář 2017
Events list image
Podnadpis
The first Sunday and Monday in October in Kastav are traditionally dedicated to sampling new belica white wine, a typical variety of the Kastav region. Apart from being a festival of new wine, the Bela Nedeja is a historical and cultural event with a long tradition in Kastav. It includes a fair of new wine, presentations of traditional crafts, a marketplace, a rich gastronomic offering and interesting cultural events. The Bela Nedeja celebrates the cultural heritage of the local area by presenting local folk tradition, old customs, dances, games, crafts and other traditional elements in a modern context. Every year introduces new attractive programmes with the aim of making this unique festival even more appealing to visitors.
Podnadpis
Be a part of historical story of Ancient Rome, at Roman Cistern in Velika Mrdakovica, at the foot of the Croatian Mycenae. Find out, under the expert guidance of curator of antique collection of the Šibenik City Museum, who were the people who once lived in this area and how they lived. Visit the fair of various goods that were valued in ancient times as well. Feel the spirit of antiquity, taste the food and wine prepared according to recipes of Ancient Rome, let the dance and music spectacl, and theatrical performance take you back through history! Organized free bus transport from Central Bus Station in Vodice to arceological site starting at 17:30 h until the end of program.
Region
Coordinates
<
Podnadpis
"The days of Kajkavian word" are events that nourish Kajkavian culture and tradition, and are held in late September continuously since 1970. in Zlatar, picturesque town in the northeastern part of the Croatian Zagorje. Through a series of entertainment, cultural, ethnic and sports facilities brings together participants of all ages. Choir of small poets, Festival of children's Kajkavian songs, presentations of old crafts and customs of Zagorje "Pajdaško sprehajanje", exhibitions of traditional crafts, cuisine and handicrafts, art exhibitions, concerts, plays and sports events during nine days will suit every visitor's needs.
Podnadpis
CROFISH, the Fishing and Fishing Equipment Fair in Poreč is the only event of its kind held in Croatia.
The aim of the fair is to enable gathering and presentation of all interested economic entities operating in the fisheries, mariculture and sport fishing in Croatia and neighboring countries in one place, with all that in atmosphere of international and inter-regional cooperation as an important factor in the development of marine fisheries and mariculture. 
Association of Craftsmen Poreč, as a non-profit specialized association, makes great efforts in consulting, promotion and development of the economy in general, and especially in craftsmanship where fisheries are of the utmost importance and presence. Association of Craftsmen Poreč currently has more than 100 fishermen members.   
During the Fair, a series of side events is planned to be held, some with the accent to public discussions, expert lectures and meetings of partners - fishermen, and activities to make fishery products closer to tourist markets and public spending in schools and kindergartens. The aim of the fair is to strengthen the position of fishery products in local diet, regulation of the fishery markets, construction of fishing infrastructure, improving business cooperation and access to fisheries, intensification of production and exports, as well as increasing the competitiveness of the fishermen.
<
Podnadpis
Love to travel! Why not attend this three day international festival of the world's best tourist films that will not only present various tourist attractions, from the best destinations,hotels, resorts, nautical tourism, adventure offers,and more, but will also hold round tables, workshops, and contests for visitors and many other surprises. Free entry!
Region
Coordinates
Podnadpis
A number of new and interesting gastronomic programs are found within this unique project of the Dubrovnik Tourist Board, which has become an exceptional supplement to the regular tourism offerings for tourist in the autumn month of October and has become a favourite among the locals, as well. The new edition of the Good Food Festival brings presentations of culinary specialties typical for our region, educational programs for children, tastings of regional wines, culinary workshops, and events such as ˝Dinner with a famous chef˝, workshops on preparing Dubrovnik delicacies, special menus in Dubrovnik restaurants, an ˝Eat & Walk˝ culinary tour, a ˝Sweet Tooth Map˝ for gourmets, as well as other surprises.
Region
Coordinates
Geolocation is 42.641342, 18.109046
19 Říj 2017
-
22 Říj 2017
Events list image
Highlited in events list
Podnadpis
The Port of Rijeka will host yet another edition of the Rijeka Nautical Show from 29 September to 1 October. This nautical fair relies on the years-long tradition of fair activities in Rijeka and ever since the show first took place in 2013, it has quickly become a hub for all seafaring enthusiasts, boaters, sailors, sports and recreational anglers, divers and fans of sailing and spending time at or by the sea. In addition to an eventful side programme, the fair will also feature an array of exhibitors, who will be presenting an assortment of watercrafts, marine engines and equipment made by global manufacturers.
Region
Coordinates
Geolocation is 45.325721, 14.440001
Events list image
Highlited in events list
0
Odkaz
Place
Rijeka
Podnadpis
The first Croatian IT museum Peek & Poke in Rijeka will celebrate its 10th anniversary with an eventful and diverse programme. Besides the thematic exhibition "A Trip to the Moon" and a workshop, there is also a musical treat in store for visitors because the legendary avant-garde attraction Clock DVA is coming to Rijeka for the first time in cooperation with Distune Promotion and the concert is scheduled for Friday, 22 September at the Palach Youth Cultural Centre.
Region
Coordinates
Geolocation is 45.328108, 14.43975
Events list image
Highlited in events list
0
Odkaz
Place
YCC Palach
Show in home
0
Podnadpis
All eyes on mini golf courses in Zaton Holiday Resort, place where Mini Golf World Championship as well as  World Adventure Golf Masters will take place this September – for the first time in Croatia.
The competition kicks off with World Adventure Golf Masters on September 11-12 on the Adventure Golf course. Minigolf World Championship will take place on September 20-23 on the newly constructed feltgolf and miniaturegolf courses.
Up to 300 players and 100 coaches and officials from around 30 countries are expected to participate in both events. If you are a minigolf enthusiast, Zaton Holiday Resort is the place to be this September.
Podnadpis
Recreational MTB marathon
The race got its name over the longest trial on this event - 82 km of distance and 2.200 m of ascent starts in a deep woods of Gorski kotar, climbs to magnificent viewpoints towards Kvarner islands, sharply goes down to Crikvenica and seashore with more than 20 celsius degree difference from where you've started.
Hellish downhill single trail and then immediately challenging and demanding climb back.
Remaining 2 trails are designed for enjoyment. Longer trail has 56 km and shorter "only" 33 km. For those who are not so confident in their cycling skills we prepared an experience of 15 km riding in controlled conditions around the lake. You don't want to miss Fužine 2 Sea.

Podnadpis
In the old town of Rab, under the four church bell towers, inside the narrow streets one can find – kantuni / corners…
For centuries "kantuni" (the town corners)* were places where people met and enjoyed each other's company. Those were the places of encounters, of new loves and friendships, of everyday town life…
Filled with such places of unique ambience and untouched beauty, old town of Rab invites you to enjoy – "from corner to corner" – the new cultural-tourist attraction – KANTUNI / CORNERS!
Here on the corners of the old town – from Dorka to Pjaceta (town piazzetta) and from St John's Church to Mahač Villa – all along the Upper Street (Gornja ulica), you will experience the unique ambience, selected music, good entertainment and a traditional Croatian gastronomy.
What more do you need?
COME TO RAB – SEE YOU AT THE CORNER!
OPENING HOURS: EVERY DAY 19:00 – 01:00
* Kantun = reg. street corner, corner of the room. ita: cantone

Ubytování v Chorvatsku

Fórum o Chorvatsku
ptejte se, komentujte, doporučte

Last minute Chorvatsko
Nové apartmány v nabídce
Nejčastěji komentované
Chorvatsko archiv