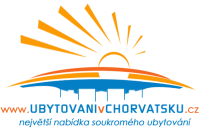 Podnadpis
17. Liburnia Jazz Festival i ove godine najavljuje mnoštvo koncerata za ljubitelje dobre, a naročito jazz glazbe. Mjesto i vrijeme je vjernim hodočasnicima jazza odavno poznato – Opatija, prvi vikend u srpnju (07.-09. 07.).
                Uz jazz budnice i večernje koncerte na terasama hotela s pogledom na more, te domaće i svjetske zvijezde jazza  na Ljetnoj pozornici, Liburnia Jazz predstavlja 9 koncerata na 7 pozornica.
Festival će u petak, 07.07. na Velikoj sceni Ljetne pozornice otvoriti Richard Bona Mandekan Cubano.
O Richardu Boni poznavatelji govore kao o jednom od najvećih svjetskih glazbenih otkrića. On je apsolutni majstor svoje umjetnosti, melodičar rijetke elegancije i senzibilnosti, uzbudljiv pjevač i član ekskluzivnog kluba «najboljih basista svijeta». Novinari ga opisuju samo jednom riječju: dragulj, a mi smo ponosni što smo taj dragulj uspjeli ugraditi u krunu ovogodišnjeg Festivala.
Region
Coordinates
Geolocation is 45.335058, 14.310293
Podnadpis
"Club MTV Europe Summerblast" is a music festival which has a unique way of combining the pleasure in the beautiful sunny scenery of the town of Poreč with the best known world performers from the MTV music charts featured during a perfect weekend created for ending summer fun and the season. For the second year in a row, MTV Summerblast brings to Poreč the best of pop and dance in the world. The mega 3D stage, located directly at the sea in the Peškera Bay, is one of the festival identifying characteristics featuring this year Dimitri Vegas & Like Mike, Oliver Heldens, Duke Dumont, Bebe Rexha, Tinie Tempah, R3wire & Varski and many others.
Podnadpis
The Festival programs can be divided into 4 categories: Street Performance, Music Nights, Cinema and Theatre and Special events.
Street performance will offer a range of events so everyone can find something they enjoy. Circus in the City on Mondays will turn the entire city into a giant open-air circus. The streets will be teeming with jugglers, stilt walkers, acrobats and fire-eaters and the entire event will culminate in a final performance on the summer stage on the Seafront. Every Thursday, as part of the Princess Ball program, you can enter into a fairy-tale world of famous animated characters and dance at the ball with the "real" princess and prince.
This year, the music evenings program is expanded to include hidden and forgotten city areas for a more intimate ambience. This is how, as well as the current locations, several city squares will come to life with music. The music will follow you through the Old City Centre, it will greet you behind each and every corner and in all the squares of Poreč, so that the entire city can live and dance to the same rhythm.
As part of the Cinema and Theatre program, all cinemagoers will find something to their liking and enjoy the Open Air Cinema program offering films in a range of genres. Sundays are reserved for the interactive, educational and entertainment program Istria InSpirit – a program for the whole family that displays all the elemental parts of Istria and Poreština, from myths and legends to gastronomy.
There are also special events in store. Starting directly after the Festival opening concert, with Vatra & Pavel, week after week, during July and August, you will be entertained by the Queen tribute band, the Red Hot Chili Peppers tribute band, U2 tribute band, and Coldplay tribute band! The end of August is reserved for MTV Summerblast, the best party for the end of the summer. Mid-September offers a gastronomical event, the Tunalicious Street Food Festival, which gathers all lovers of tuna fish specialities and offers great fun before the festival ends with the one of the greatest Croatian music performer, Gibonni!
Do not miss out on summer events that
Podnadpis
June in Poreč will start off with a new Istrian music spectacle – the Rise Up Poreč Music Festival! This two-day music festival against the beautiful backdrop of the old town is a real must-see party spectacle.
At the Poreč Rise Up festival, which will be held on 9 and 10 June 2017 at Peškera plateau in Poreč, you will be able to hear big names whose music lives in symbiosis with summer, the sea, the sun and swimming.
This festival will host world-famous stars like John Newman, whose hit Love Me Again was at the top of the charts worldwide for weeks; house music legends Rudimental, Grammy award-winner Roger Sanchez, Faithless DJ set by Sister Bliss, Icona Pop, Stereo MC and RedFoo from LMFAO.
In addition to the excellent music, you can expect a great deal more, including our gourmet experience and a hot air balloon ride with champagne in the sky. Istria will turn into the biggest musical stage and the best place to dance and party under the beautiful skies of Poreč!
Podnadpis
How did Croats change the world of fashion?
Academia Cravatica, an institution dedicated to the historical research and promotion of the symbolic values of the cravat, has organised the celebration of the 350th anniversary of naming the cravat (May 20th) with the following programme:
*changing of the Cravat-Regiment guards, on St Mark's Square beginning at 12 o'clock
*opening of the "The Croats, the French and the Cravat" exhibition in the assembly hall of Klovićevi Dvori, beginning at 12:30
The aim of this programme is the promotion of the symbolic values of the cravat and as a reminder of how the cravat, named after the Croats, was accepted in the French court and thus entered through the great door into the world of fashion and has held its place there where to this day, where it has experienced many transformations, however, it has remained an important fashion detail promoting the fundamental values of society.
Podnadpis
Dugi otok is proud of its uniqueness, perfect purity of the sea and air. We cherish and appreciate nature and our visitors are  breathless before the enchanting scenes hidden in the picturesque towns and secluded beaches, in front of the magnificent cliffs and lush vegetation!
With the aim of "revealing secrets"of  Dugi otok during the period from 20.05.2017. to 27.05.2017., we are holding the " Days of herbs from Dugi otok!" It is an  ideal opportunity for our visitors to learn about Dugi otok in more detail way and to experience the magic of untouched nature that Dugi otok is so proud of! Creatively designed seven-day program includes something for everyone, whether you're interested in medicinal herbs, culinary experiences, cultural heritage, or just a walk in the nature in the fresh air and good company! Welcome!
Podnadpis
RUN BRAČ - ACTIVE WEEKEND with Croatian Olympic athlete Matea Matošević!
The island of Brač offers ideal conditions for running all year long - panoramic views overlooking the sea, Dalmatian islands and Biokovo provide pleasure during every kilometer! Run Croatia together with Selca Tourism Board organizes the first cross race from Selce to Sumartin on 17.06.2017. The 5km race course will take a macadam route through centuries-old olive groves. Croatian Olympic athlete Matea Matošević will join the race as well. 
Little runners can also participate in Kids Run in Povlja on 16.06. Both races are of a humanitarian character, where donations will be collected for an association that takes care of children with special needs "Brački pupoljci". Applications are open: http://bit.ly/2qSmaKg.
Podnadpis
EkoFjera is the largest organic fair in Croatia. It will take place on the 19th and 20th of May 2017 at Prokurative in Split. More than 50 organic producers will present a diversity of organic products from different parts of the country. Children can also enjoy a creative gardening workshop on  Saturday 20th May at 10:30, and during the afternoon hours, there will be a tasting of high quality organic wines. Restaurants of Gastro Get (Oil Bar, Food Gallery, O'Zlata, Mazzgoon, Bajamont, GregoLevante, Mosquito and Rodrigo) will offer interesting menus and programmes in Diocletian's Palace. Join us, and enjoy the best flavours of Croatian organic products!
Podnadpis
Sea Star Festival is a music festival from the EXIT family which will be held in Umag, on 26th and 27th May. Added to the main days are also 25th May as a warm-up day and 28th May as an afterparty day. Located in a beautiful laguna in the Stella Maris complex, for it's first edition the festival brings famous global and regional stars lead by The Prodigy, Fatboy Slim, Paul Kalkbrenner, Dubioza Kolektiv, Modestep, Urban & 4, Spiller, Petar Dundov, S.A.R.S., Kawasaki 3P, Brkovi, PipsChips&VideoClips, Umek, Elemental and many others. More than 70 artists who will cover rock, electronic, hip hop, reggae, latino, bass and pop genres will be staggered on six festival stages and several fun zones, some of them starting as early as noon, whilst most of them will keep the program going until the early morning hours. Perfectly equipped camp located only 50 meters from the festival, magnificent apartments, hotels and villas situated inside the complex are a winning combination for enjoyment in the festival which will kick off the EXIT Summer of Love 2017.
Podnadpis
Sailing competition in the class of catamarans
One of the most prestigious catamaran sailing races in the world to be held for the first time in Poreč. The Poreč Regatta will be one of several M-32 Class World Match Race Tour regattas. Apart from the competition, guests will also enjoy in versatile gastronomic offer, evening concerts, as well as other educational and entertaining programmes of the Race Village in the Peškera Bay.
Region
Coordinates
Geolocation is 45.227192, 13.589755
Podnadpis
4th Stand up paddling race
The fourth edition of the international stand-up paddle race which is a part of the Cro SUP Tour and the qualifying race for the world championships. The 13 km long race sets off from the island of Sveti Nikola, passes along the Poreč waterfront, and finishes at the Valamar Club Tamaris. Apart from the professional race, the amateur race will also take, as well as several SUP supporting activities such as SUP Yoga, SUP Polo, SUP race of eights etc. for all competitors and other visitors.
Podnadpis
The ethnographical heritage of Banovina and Pounje is the thematic program of singing and dancing, as well as of traditional customs and handicrafts, diverse and rich yet far too little known to the public. Groups that showcase the diversity of the Croatian heritage, ethnic minorities and the heritage of other nations and cultures will perform. The Festival contributes to the popularization and preservation of the cultural diversity backed by UNESCO. The program of the Festival will involve performances on the Ban Jelačić Square and Gradec, workshops, presentations, concerts of traditional church singing and world music and exhibitions, with its participants performing in areas outside Zagreb as well. This Festival with national status is held under the auspices of the Croatian Parliament.
Podnadpis
Open doors of Pelješac wine cellars is a event where all vineries from region open their doors for visitors, all accomanied with traditional dalmatian music.
Region
Coordinates
Geolocation is 42.836921, 17.695611
Events list image
Highlited in events list
0
Odkaz
Place
Ston
Show in home
0
Podnadpis
Salt festival is being held in the oldest salt work in Europe. In the time of Dubrovnik Republic, salt was very important and was called a "white gold". Salt was the main reason why city walls were built so this valuable treasure needs to be in the center of an atention as it was in 14. century.
Region
Coordinates
Geolocation is 42.836921, 17.695611
Events list image
Highlited in events list
0
Odkaz
Podnadpis
Run on the longest wall in Europe is a unique event for all participans of marathon. This unique sports and cultural event guarantee an amazing exeperience for all sport and nature lovers.  
Region
Coordinates
Geolocation is 42.838668, 17.696324
Events list image
Podnadpis
For all dalmatian music lovers, in Žuljana is organized "evening of traditional vocal groups".
Region
Coordinates
Geolocation is 42.891439, 17.455226
Events list image
Highlited in events list
0
Odkaz
Place
Žuljana
Show in home
0
Podnadpis
For few years in a row, on Ston walls, Tourist board of Ston and Municipality of Ston together with Pelješac wines, organize "Wine Night" on the fortress of Kaštio. With the sound of dalmatian music, sea food specialities and quality wines, you will spend unforgettable night.
Region
Coordinates
Geolocation is 42.838668, 17.696324
Events list image
Highlited in events list
0
Odkaz
Place
Ston
Show in home
0
Podnadpis
In organization with "Stonska maškarata" we invite to summer carnival in ston, accompanied with dancing and music.
Region
Coordinates
Geolocation is 42.838668, 17.696324
Events list image
Highlited in events list
0
Odkaz
Place
Ston
Show in home
Podnadpis
The village Putnikovići celebrates the Feast of st. Ana, accompanied with traditional dalmatian specialities and music.  
Region
Coordinates
Geolocation is 42.875435, 17.529228
Events list image
Highlited in events list
0
Odkaz
Place
Putnikovići
Show in home
0
Podnadpis
Traditional feast of St. Liberan is celebrated every year. All day and night you can enjoy in traditional fair, music and dancing. For food lovers, restaurants offer variously meat and fish specalities.
Region
Coordinates
Geolocation is 42.838668, 17.696324
Events list image
Highlited in events list
0
Odkaz
Place
Ston
Show in home
0

Ubytování v Chorvatsku

Fórum o Chorvatsku
ptejte se, komentujte, doporučte

Last minute Chorvatsko
Nové apartmány v nabídce
Nejčastěji komentované
Chorvatsko archiv